Conversation and Job hunting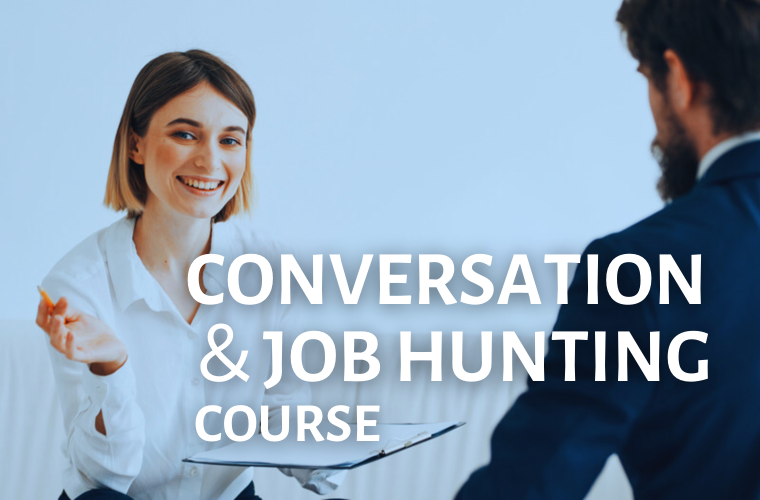 In the Conversational Course, students will learn practical Japanese knowledge through intensive conversational Japanese practice in class. 
It's not only about learning to express what you want to convey, but also how to listen and respond in the right way. Japanese intonations, pronunciation correction, and using proper phrases in different situations are also emphasized during class. In the Job Hunting Support course, we not only help students grasp the differences between their countries and Japan, but also prepare them with essential skills before they start job hunting activities. For examples, writing a proper resume in Japanese, interview practice, JLPT N1 preparation, reading articles in Japanese and how to do self-analysis before choosing jobs, etc.
What You Will Learn
JLPT N1/ N2 preparation
Current Affairs
Speech
Additionally for Conversational Course
Discussion
Pronunciation correction
Additionally for Job Hunting Support
Self-analysis
Writing personal resume
Preparation for interview
Expected level after complete
Who Should Attend 
Ways to Learn
6 months ~ 12 months daily 4 hours classroom lessons
Syllabus
Minna no Nihongo I & II
Minna no Nihongo Hyoujun Mondaisyuu I & II
Minna no Nihongo Kanji I & II
Paths after Graduation