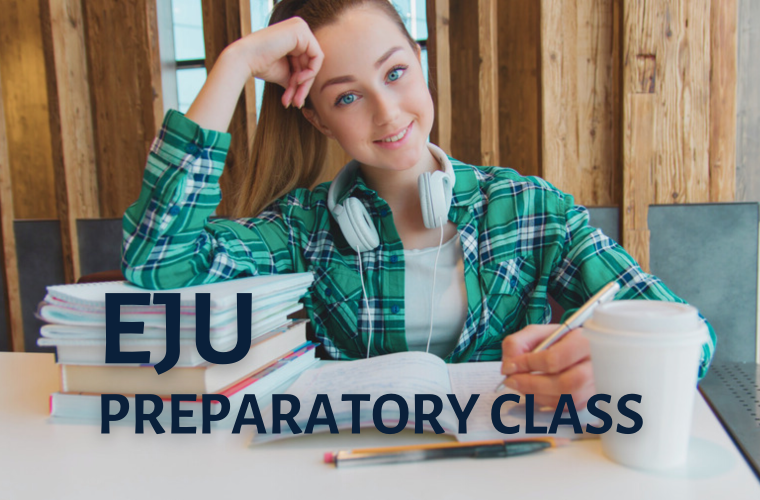 The Classes are for students who want to take extra training on EJU Japan and the World/ Mathematics exams after class. Classes are delivered in Japanese by native teachers specializing in each subject.
What You Will Learn
Japan and the World
Analyzing past exam's patterns and practice on getting high scores in limited time duration.
Mathematics
In EJU exam, Mathematics II also consists of questions from Mathematics I. Therefore, we recommend students who choose majors relating to Natural Sciences to take Math I for foundational knowledge before learning Math II.  
When the exam date approaches, students study Math 1 or Math II separately.
Expected level after complete
Eligible level to pass EJU exam 
Who Should Attend 
Those who plan to take EJU exam on Japan and the World or Mathematics
Ways to Learn
3 months before the EJU exam date
90 minutes lesson/ Once a week (total 9 times)
Syllabus
Shin Nihon Ryugaku Shiken Jissen Mondaisyu Dokkai
Shin Ninon Ryugaku Shiken Jissen Mondaisyu Choukai/ Choudokkai