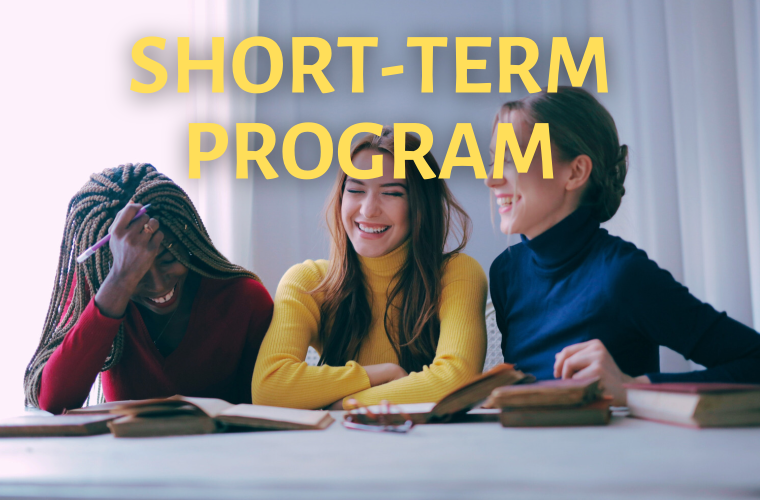 The program is recommended for students who want to study Japanese intensively for a short-term period. All class levels are available. Students with short-term tourist visa and Dependent visa can also take this course. 
Special Summer Course
It's designed for students who wish to take Japanese lessons while enjoying Japanese culture immersion activities during their short-term stay in Japan.
You will attend a suitable class based on your Japanese level and study purpose after taking the placement test. After class, extra-curricular activities will be held such as Japanese Calligraphy, wearing Yukata trial (Japanese traditional clothes) and one-day trips to popular tourist spots in the area like Asakusa, Kamakura, Odaiba, etc. 
What You Will Learn
Based on the Japanese level and study purpose, students join a suitable class out of:
Basic Course, University Preparatory Course, Vocational School Preparatory Course, or Conversational/Job Hunting Support Course. 
Additionally for Summer Course
Cultural activities (Calligraphy, Yukata trial, etc.)
Short trips to notable sites (Asakusa, Kamakura, Odaiba, etc.)
Expected level after complete
Certificate of Course Completion
Who Should Attend 
Those who visit Japan with a tourist Visa
Residents in Japan
Ways to Learn
1 month ~ 3 months daily 4 hours classroom lessons
Syllabus
Minna no Nihongo I & II
Minna no Nihongo Hyoujun Mondaisyuu I & II
Minna no Nihongo Kanji I & II